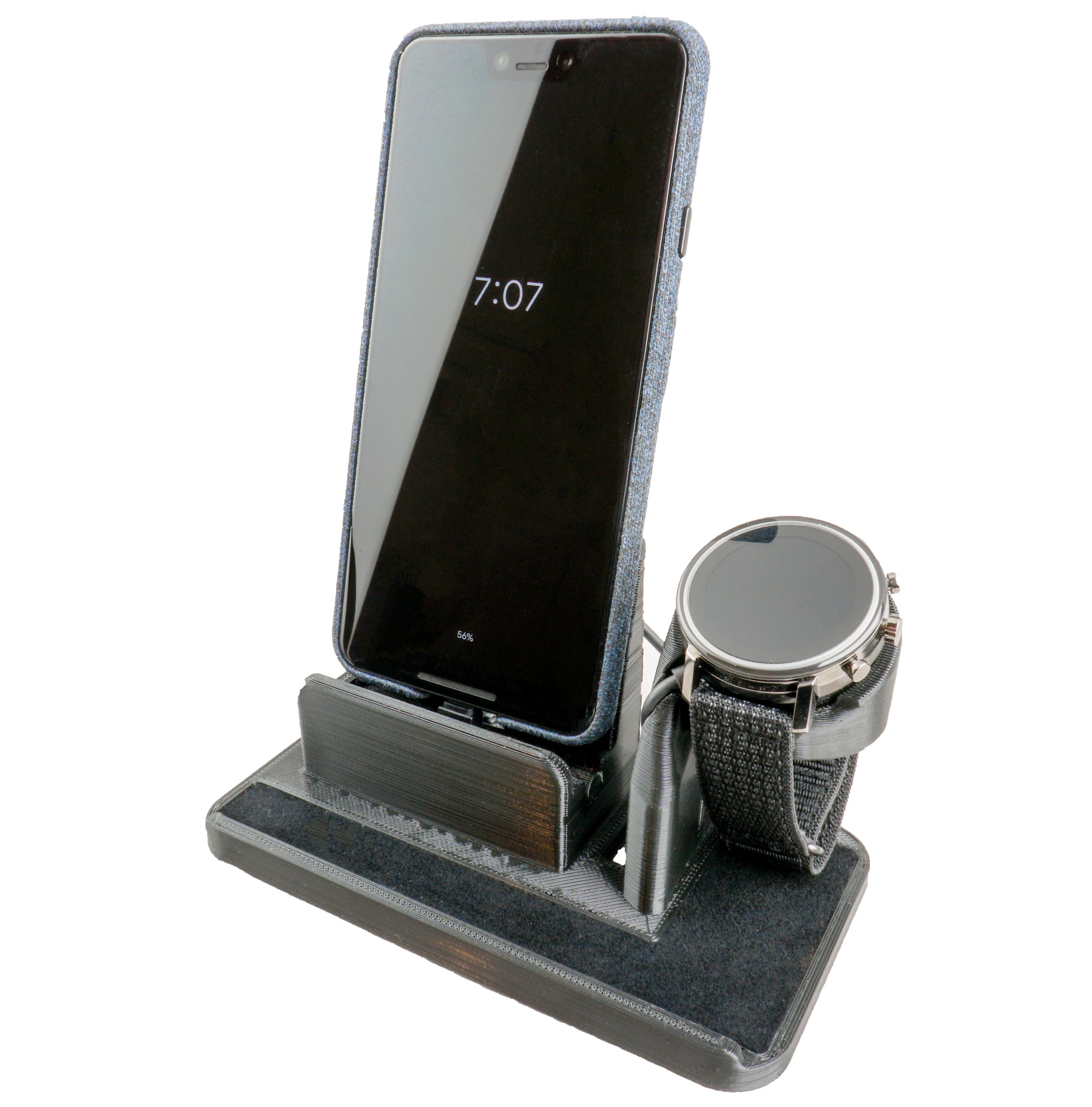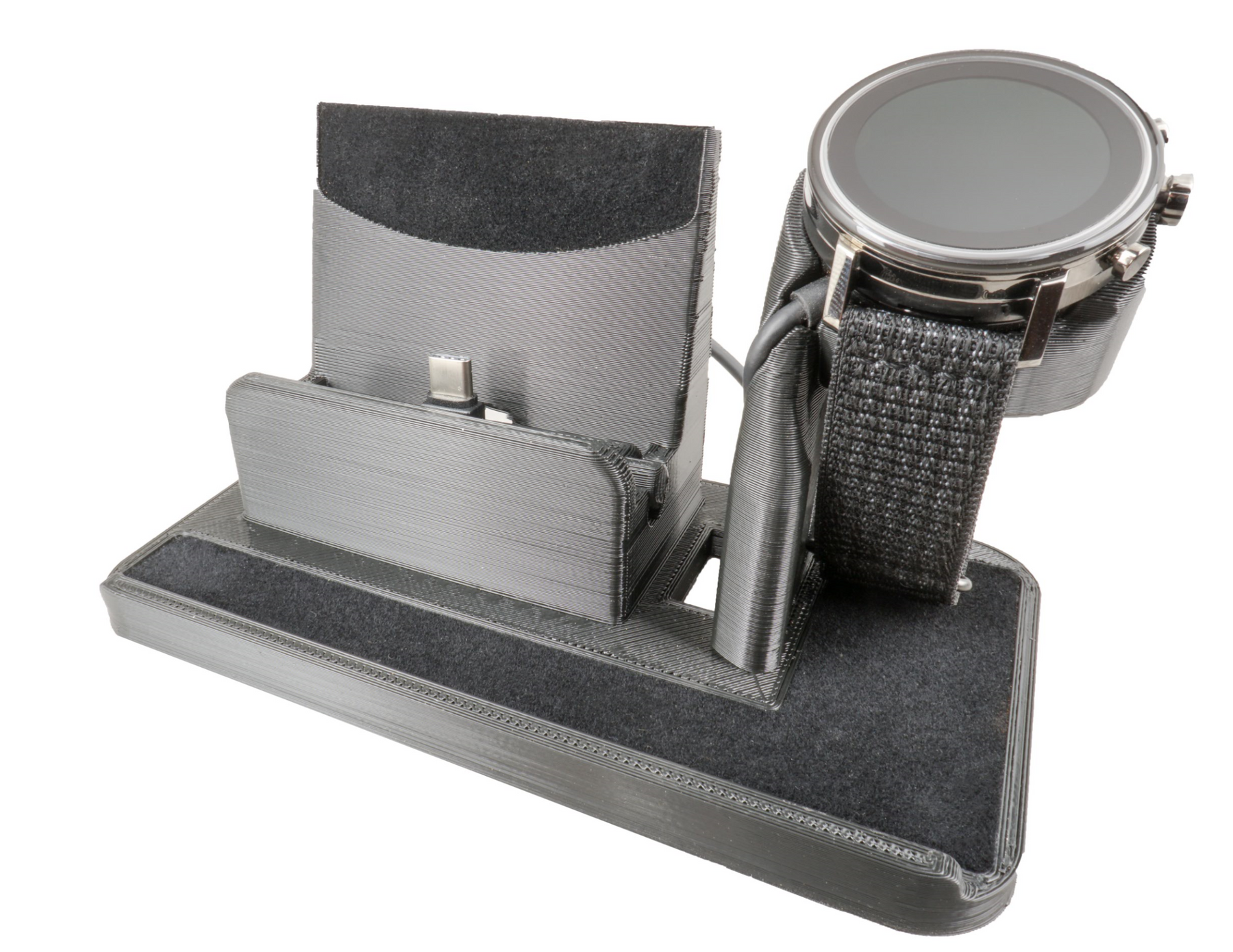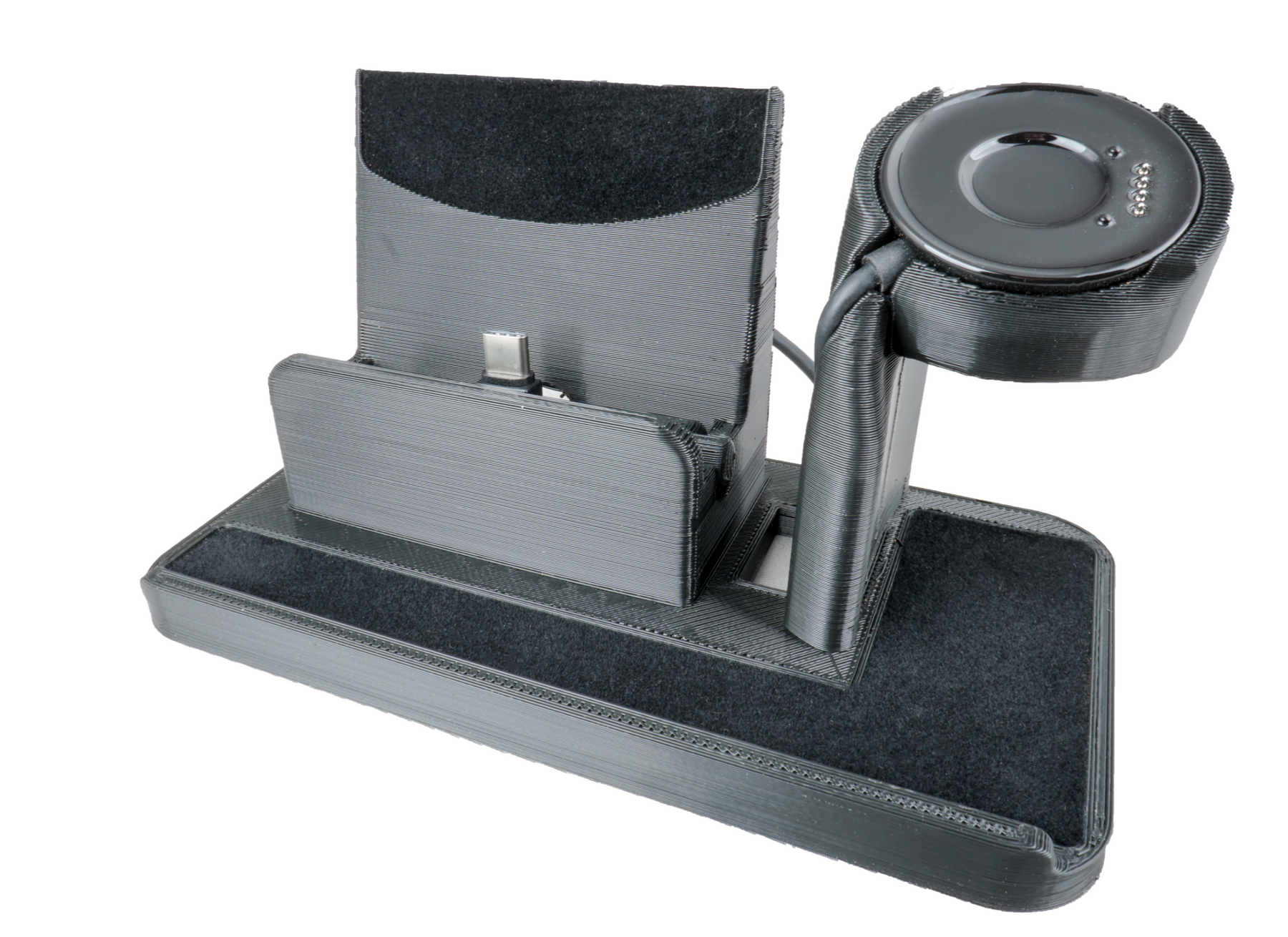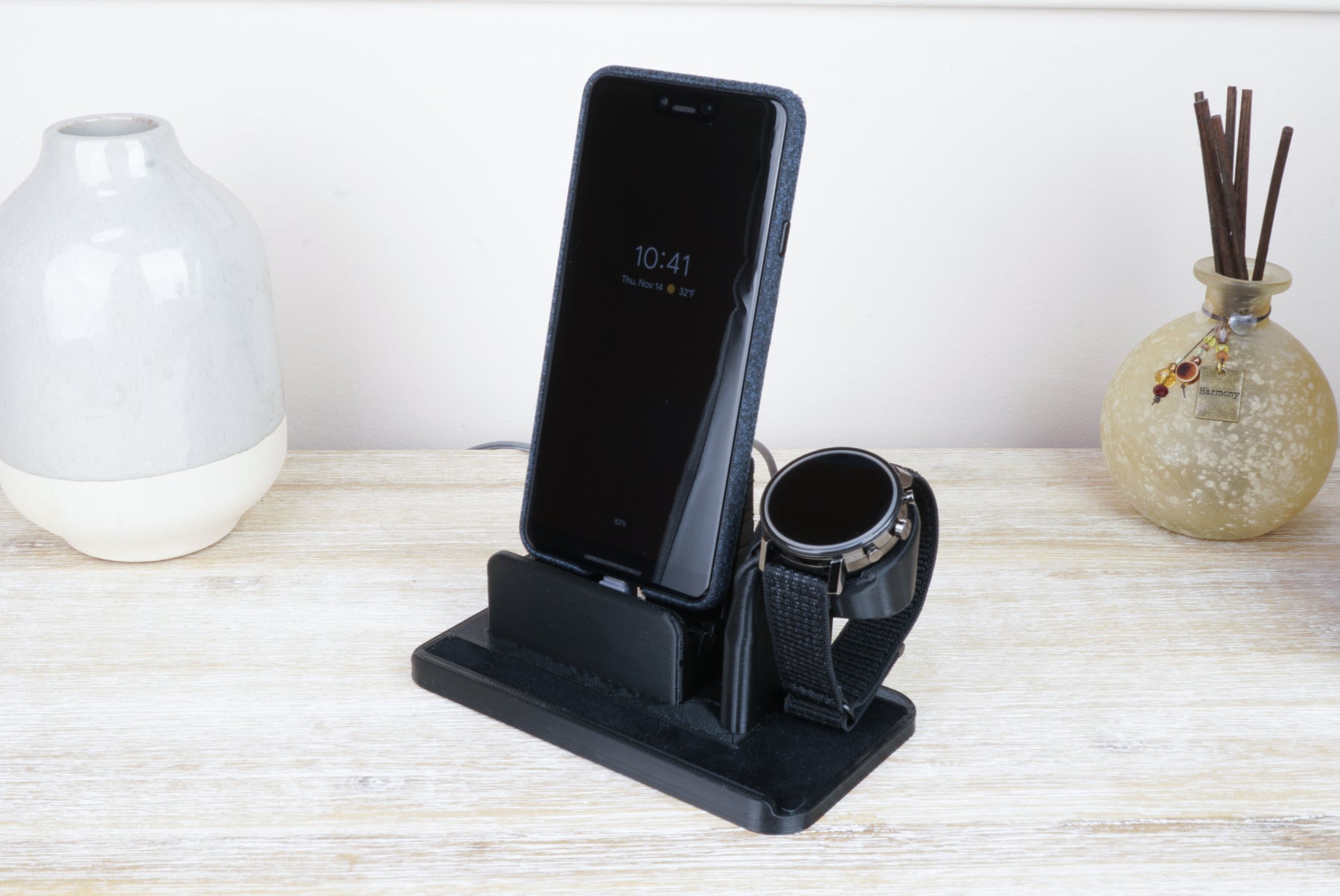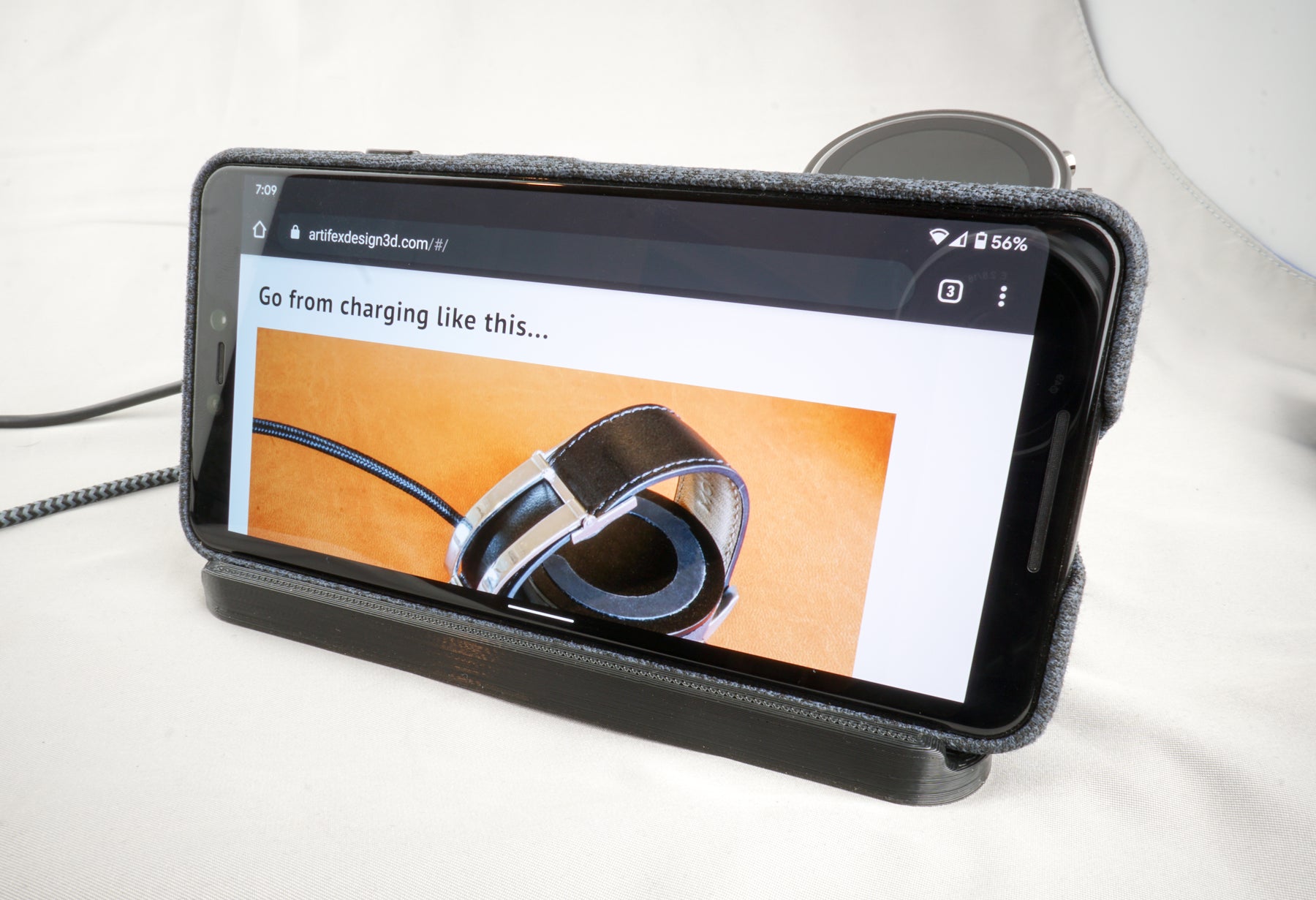 Artifex Design Stand Compatible for Movado 2.0 Smartwatch Deluxe Combo
New Design! Unlike our competitors our stand includes, 6 foot braided USB-C phone cable, velvet padding, rubber anti-slide feet, MADE IN AMERICA!

Protection - 3M rubber feet to prevent sliding and velvet padding to prevent watch and phone scratches at all times

Convenient and Organized - The Artifex Design stand holds your smart watch and all USB-C sized Smartphones, even with a case!

Designed and made in Warren County New Jersey

Charger, Phone and Watch are NOT INCLUDED, This is for the STAND ONLY!