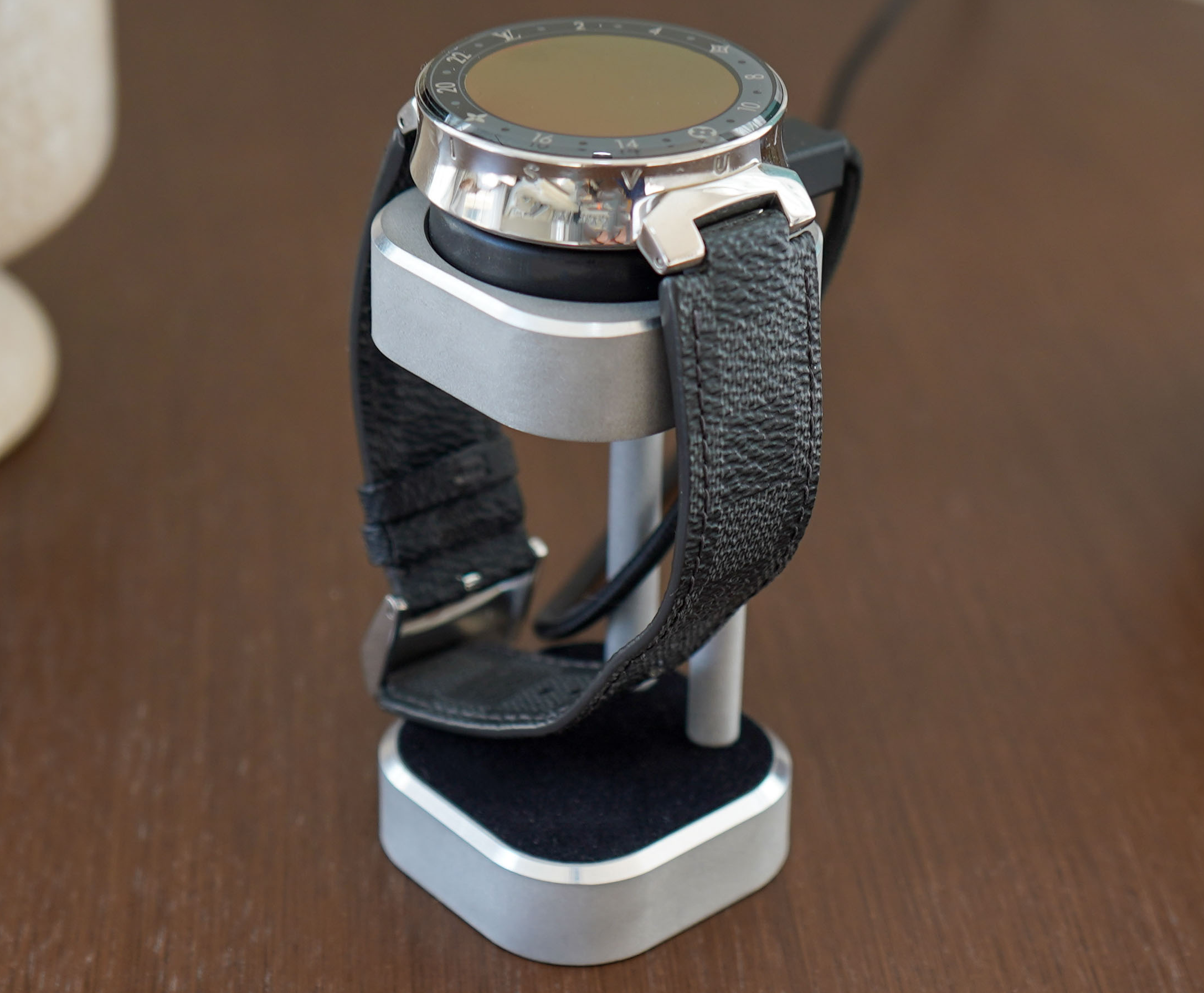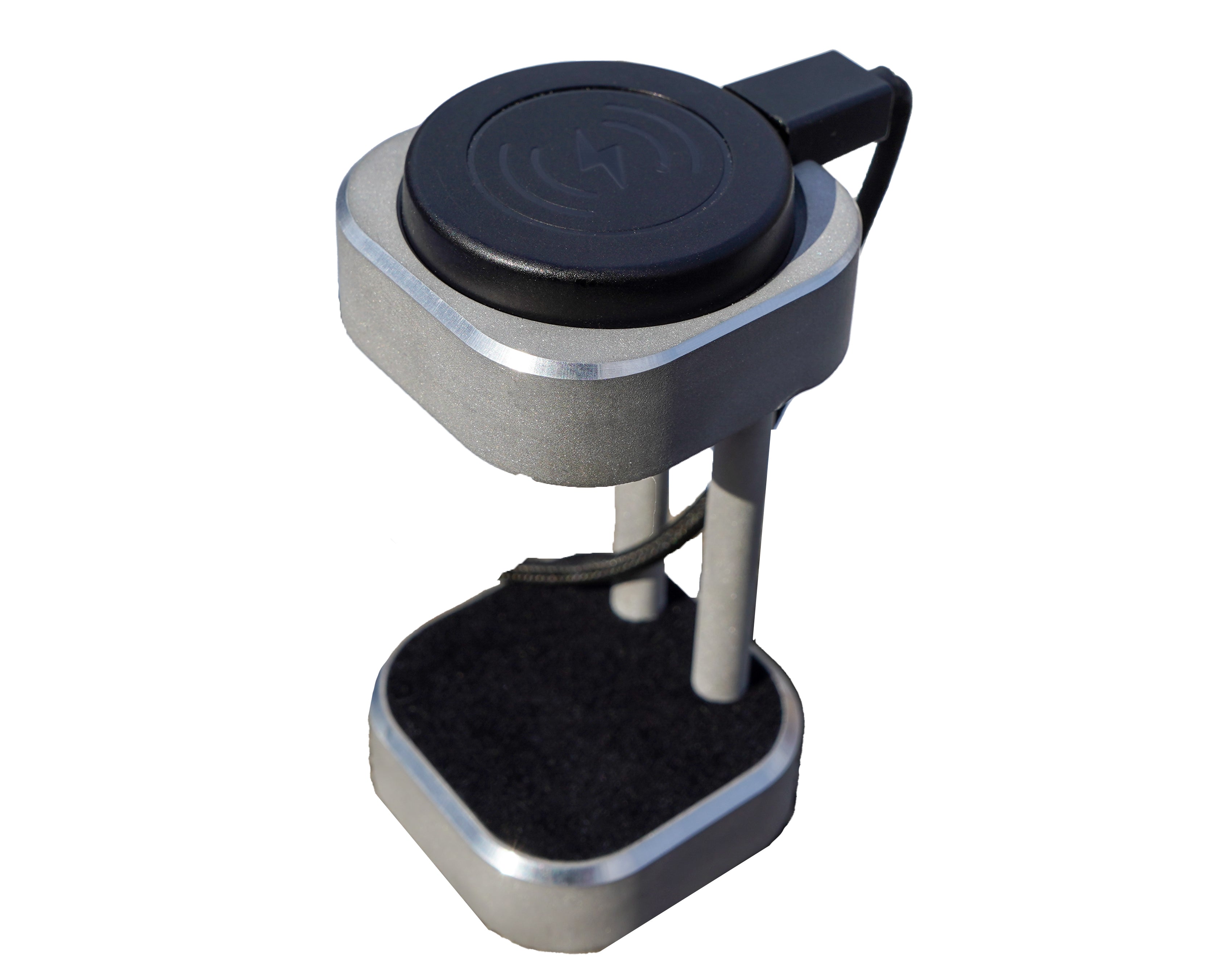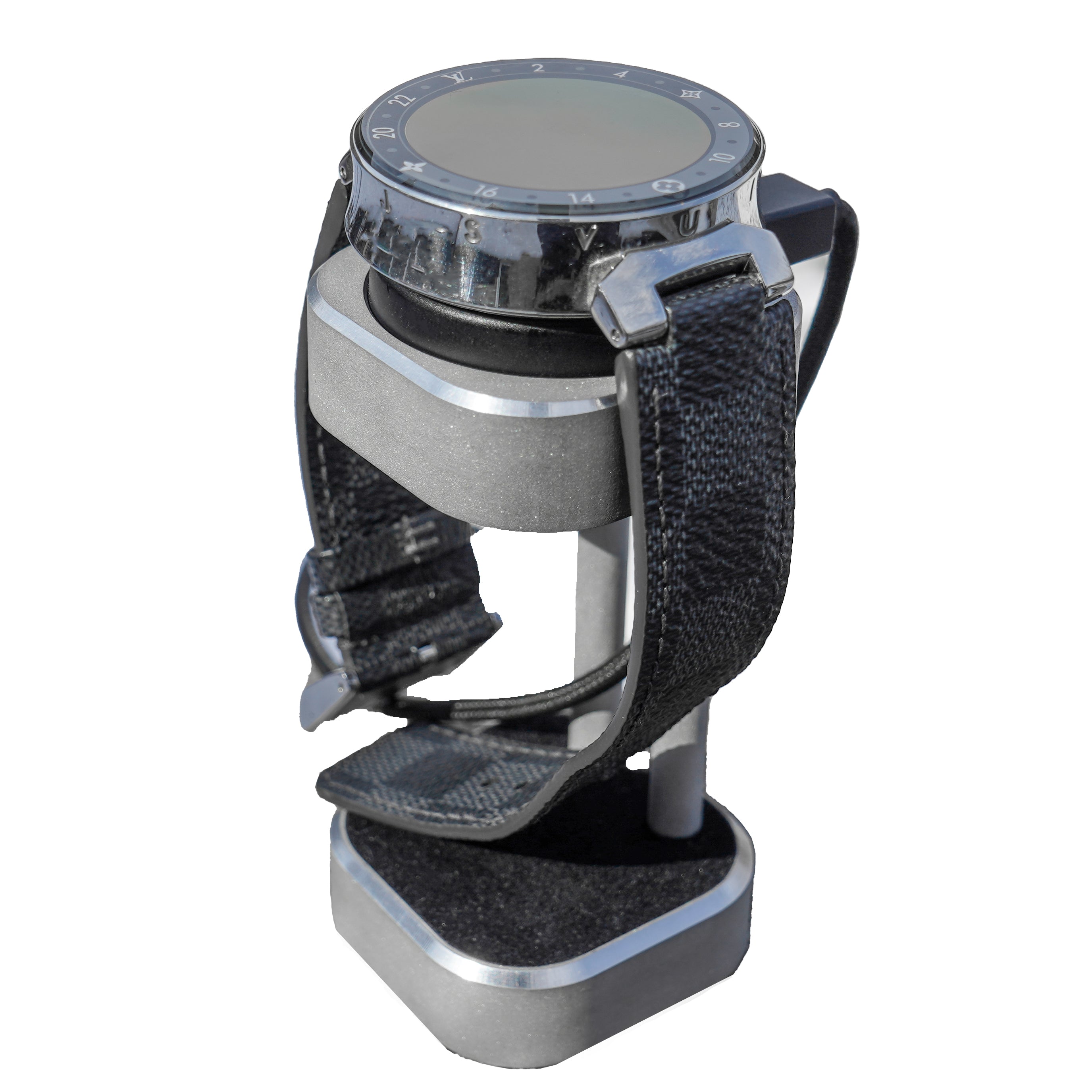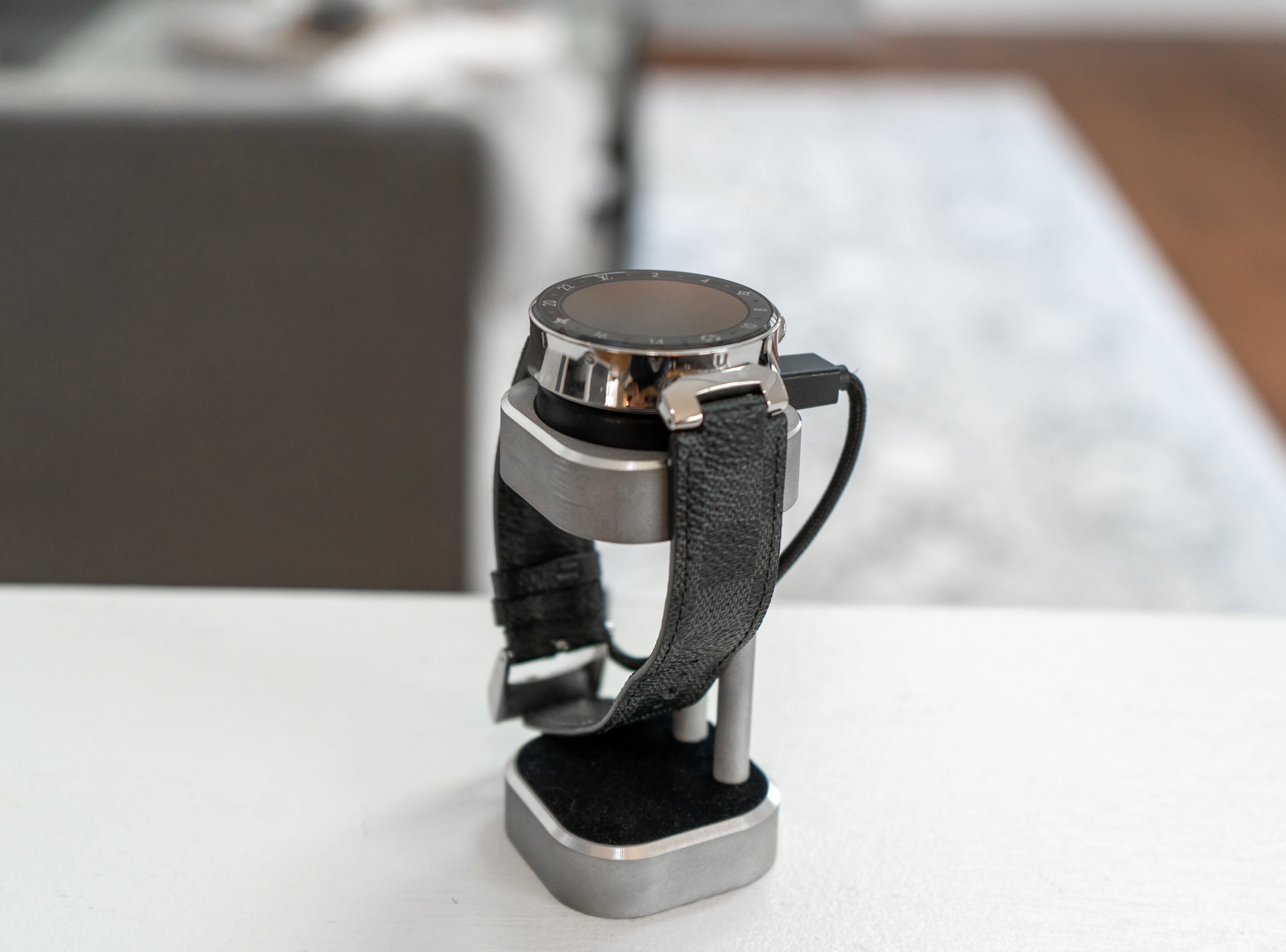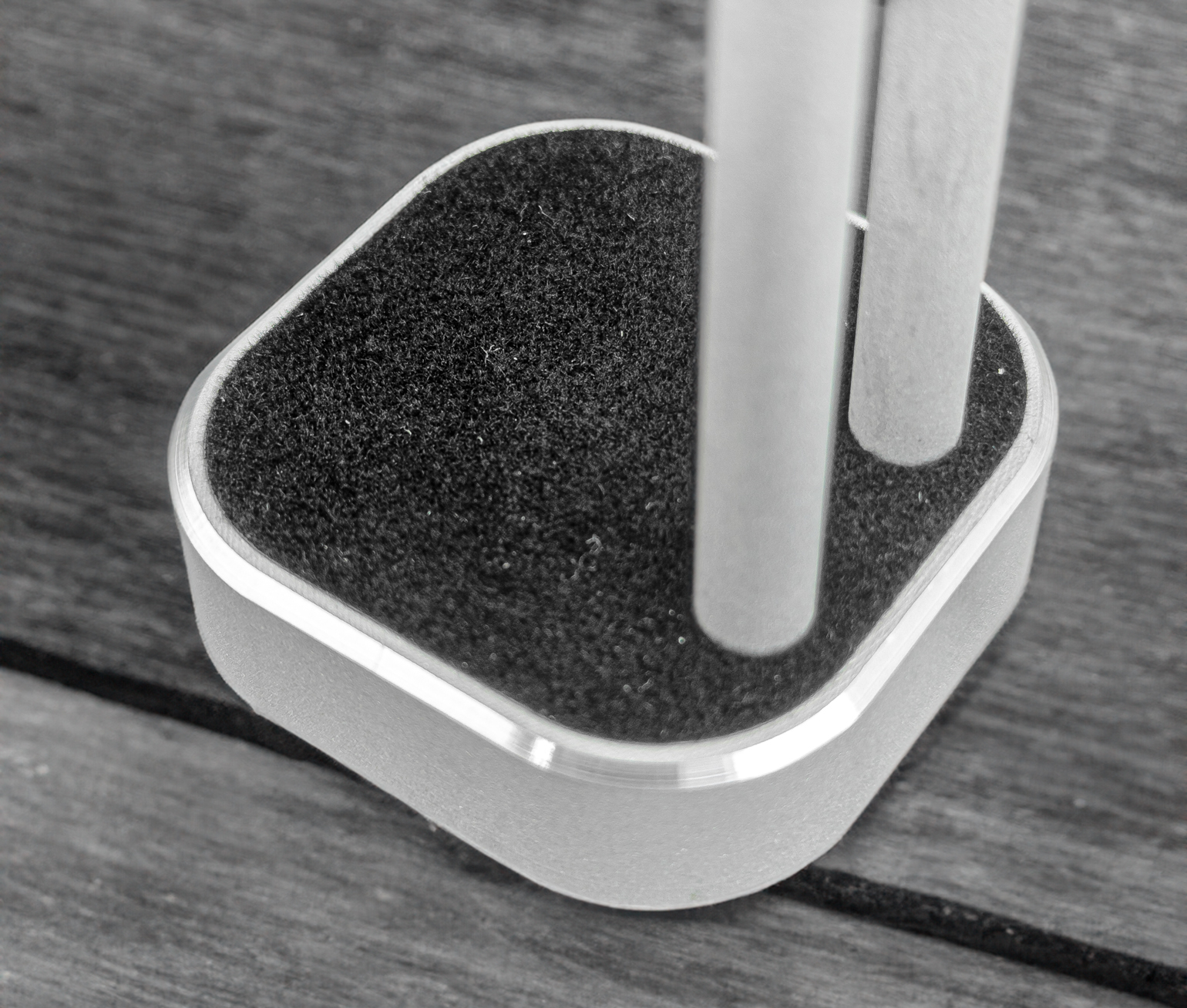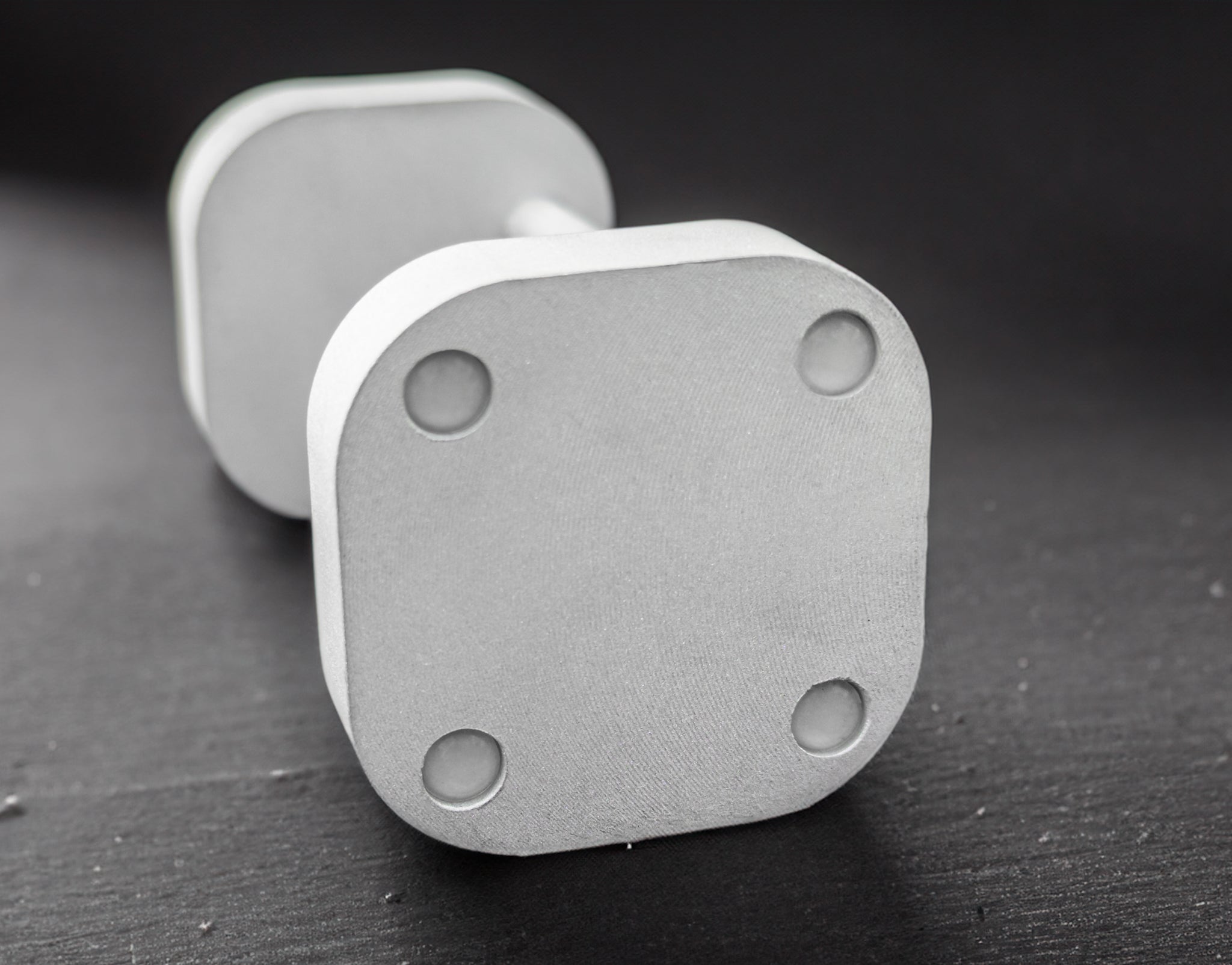 Louis Vuitton Tambour 1 and 2 Smartwatch Charging Stand
Designed and made in the USA!

CNC Machined 6061 aluminum and hand finished by our skilled machinist craftsmen

Sand blasted finish, with polished chamfered edges give a stunning look

Microsuede Padding on base to prevent band scratches, 3M rubber feet to prevent sliding
Charger and watch are NOT INCLUDED, This is for the stand only!
Will NOT fit the "Light Up" model released in 2022.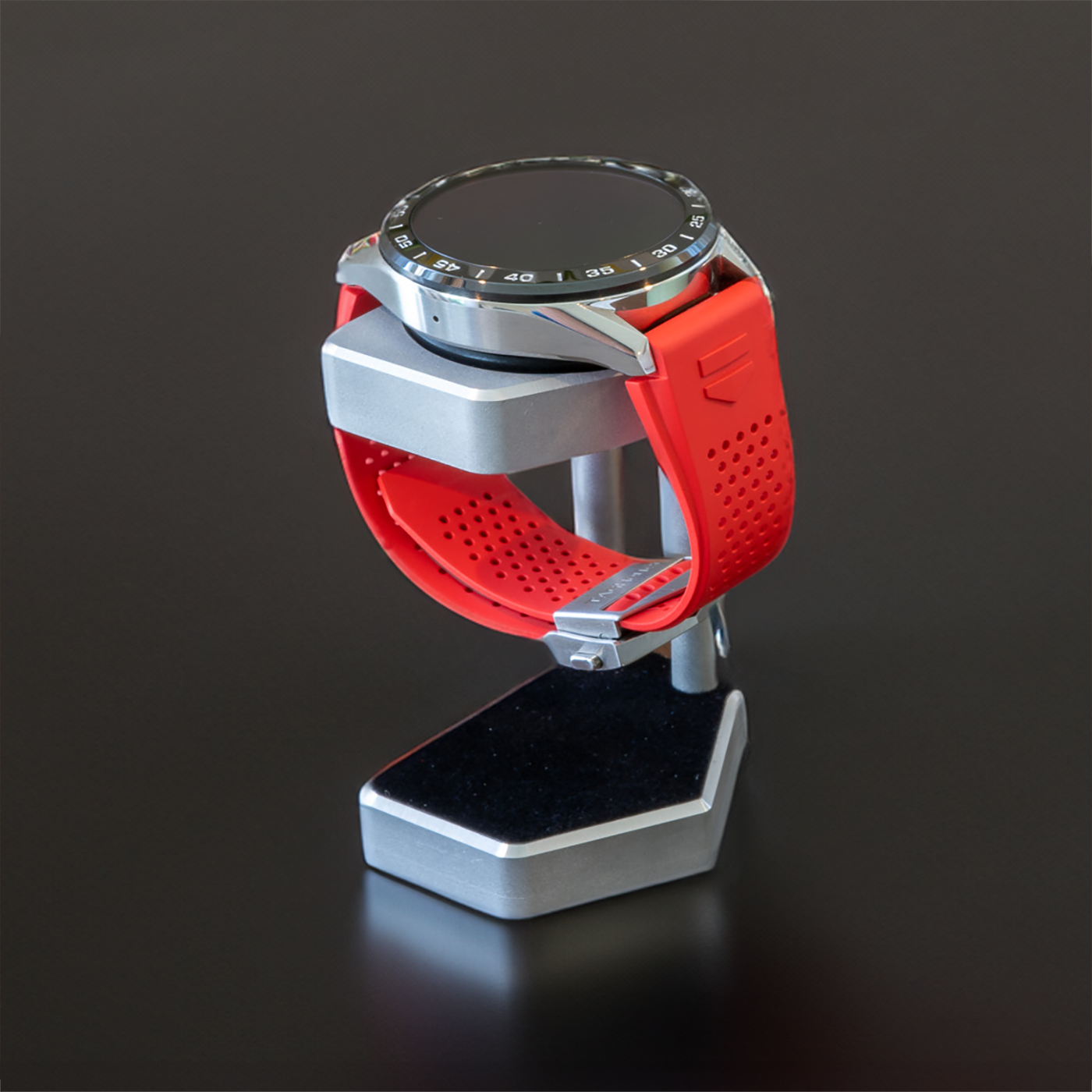 OUR SMALLEST STAND
The Lina
We created the Lina product line for those that are only in need of charging the watch.
Stripping away the phone and headphone chargers, we are left with a sleek design that will look good anywhere.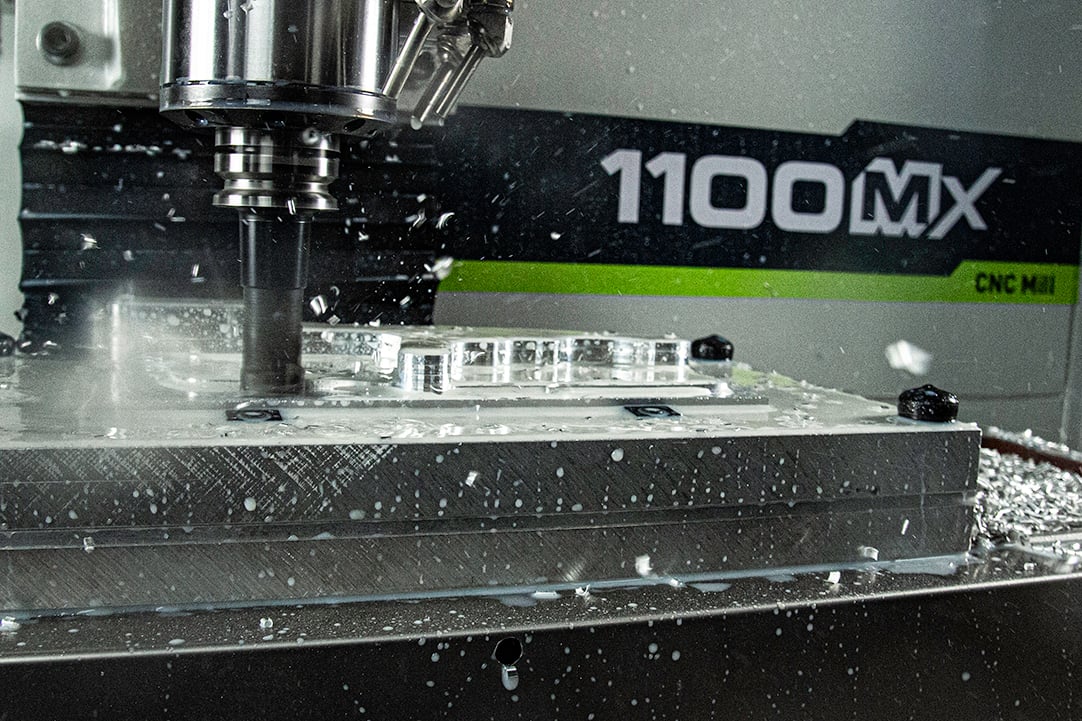 How are we creating your stand?
Computer numerical control (CNC) is the premier method for creating custom items. CNC can produce parts at "end use" quality. Parts from a CNC will always look better than 3D printing.
Surface Finishing
All of our items are expertly sandblasted after machining. This will provide a similar finish seen on MacBooks and Surface Laptops, among other high end devices.
After finishing, the edges are chamfered to a high machine polish for the perfect look.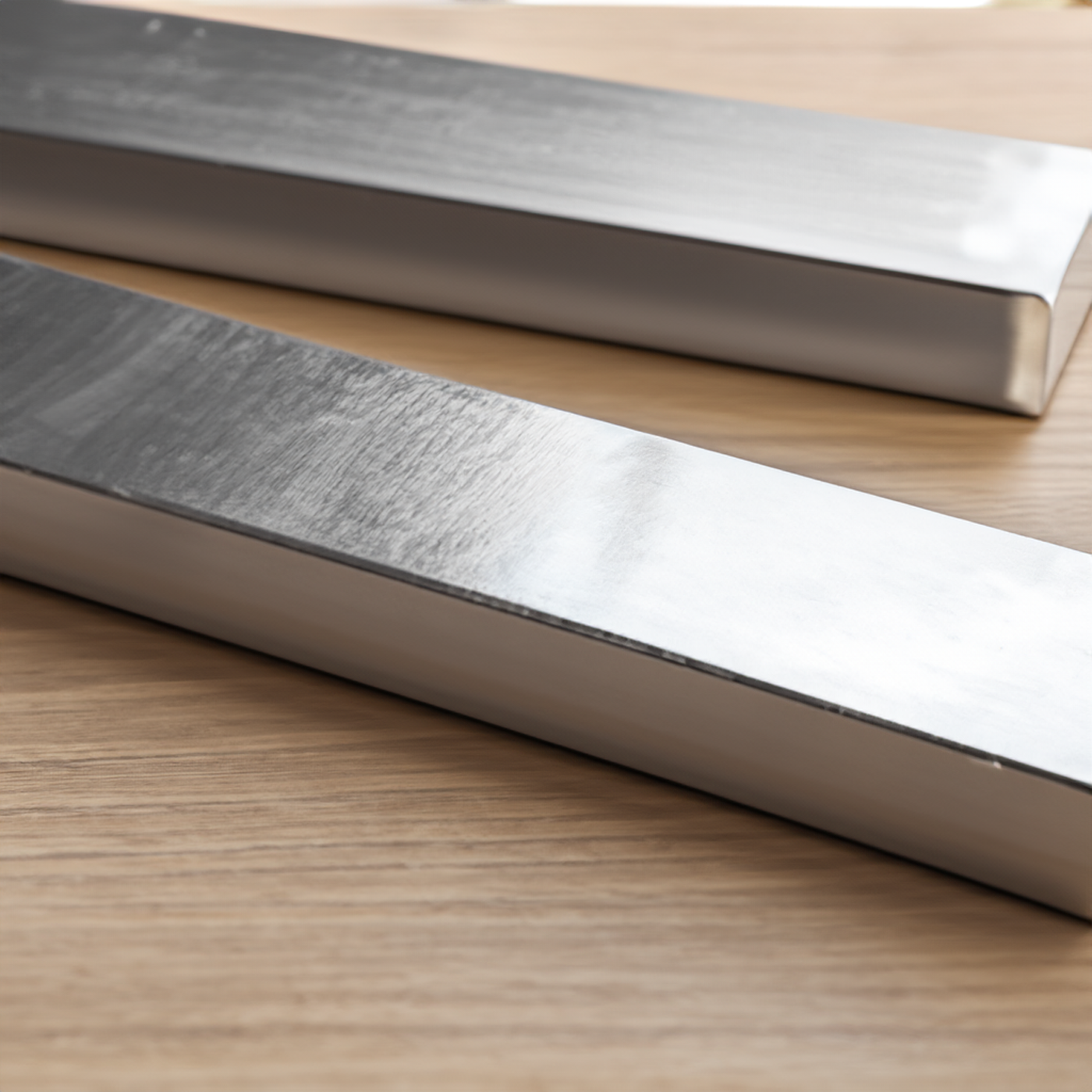 Solid metal wins every time
Forget cheap plastics, this stand will live as long as you
Velvet Padding
• Protects your watch band from scratching
• Easy to Clean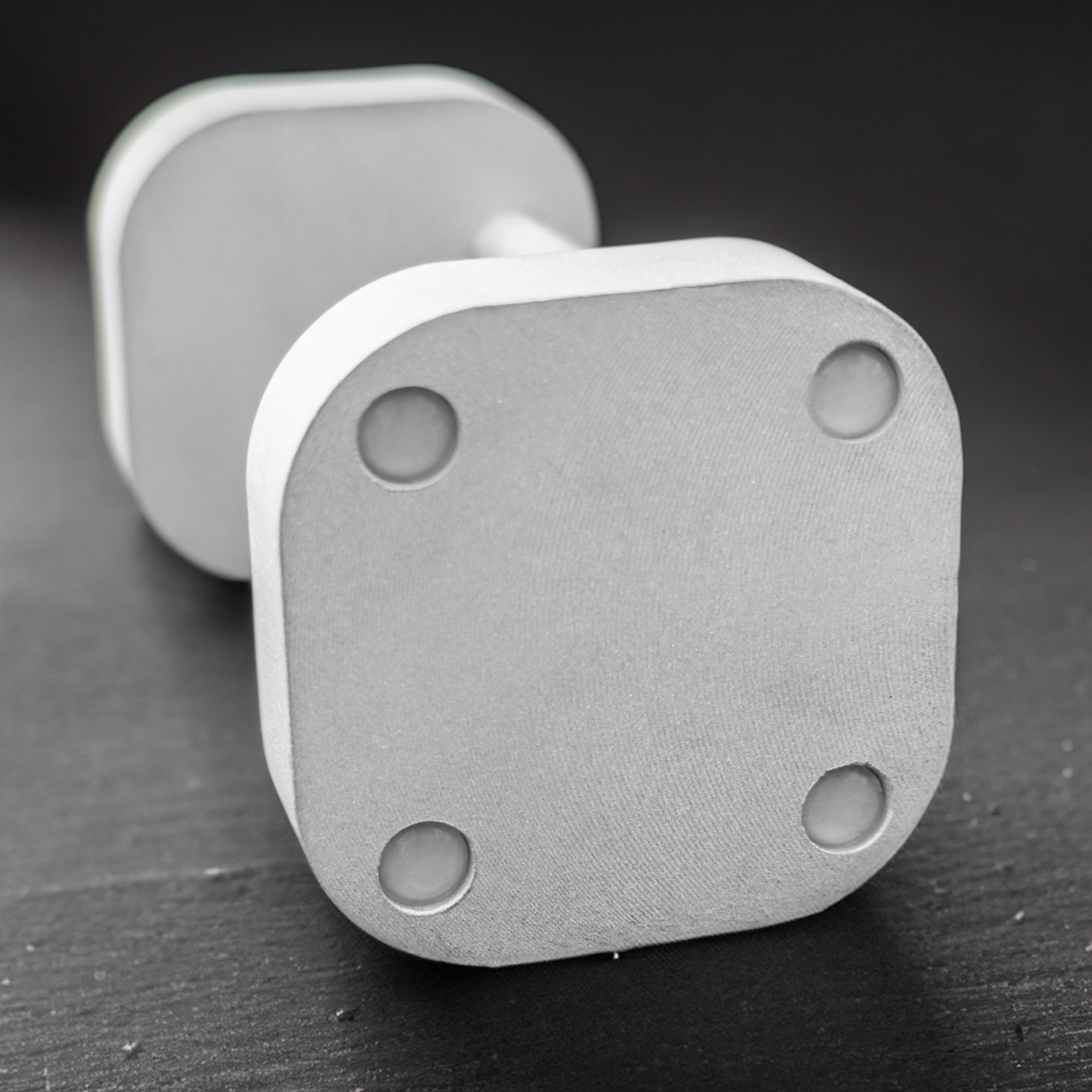 No sliding
Between the rubber feet and the heavy weight of our stands, sliding will not be an issue